Do to low inventory of trees we will not be open for the U-Cut Tree sales for the 2018 season
We have u cut noble fir Christmas trees of all sizes up to 15″ feet and trees for all budgets. Tree are not sheared but clipped to produce a natural looking tree. We limit the use of pesticides.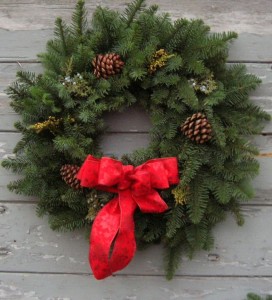 Our wreaths come in a large variety of sizes and shapes. They are handcrafted from locally gathered materials.
Custom orders are available by calling 541-444-1088
Miller Farms is located at 381 Kosydar Road, Siletz OR