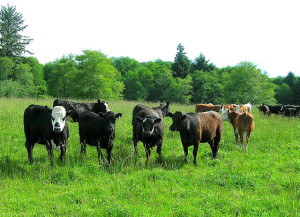 Miller Farms grass fed beef is a 3rd generation farm. Today Miller Farms is owned and operated by Tim and Susan Miller, they started their present day operation in 1984. Returning to Siletz after eight years of active duty in the Air Force. Tim's Grandfather, George Miller, moved his family to the home farm four miles North of the town of Siletz in 1908.  The Miller Family has farmed the original farm location for over 100 years first as lessees and then as owner operators.  Today the farm has expanded to four individual small farms.  All are located in the lush Siletz River Valley  on the Central Oregon Coast.
While the Miller Family has always raised beef cattle.  Christmas trees were first planted in 1966, our Christmas trees have always been marketed locally.  The farms popular "U-Cut" operation started full swing in 2003.  The success of U-Cut Christmas trees has carried over to the cattle operation.  In 2004 we started direct marketing Natural Grass-Fed Beef.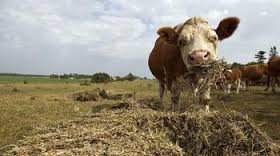 Miller Farms cattle herd consists of two hearty breeds of cattle, Black Angus and Hereford.  Both breeds are proven to flourish in our climate and provide excellent meat traits.
All the animals sold as grass fed beef are born and raised on the farm.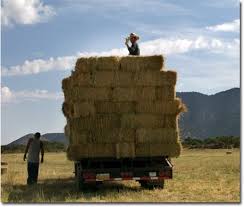 Rotational grazing is utilized to constantly provide our cattle with fresh, high quality forage.  Winter diets are supplemented with clover and grass hay that is produced on the farm.
Our cattle do receive immunizations and de-worming solutions.  These are given under the  recommendation by our herd veterinarian to keep them healthy in our lush environment. Occasionally one of our steers may need to be treated for a problem.  We keep track of the treated animals and they are removed from the grass fed beef program.